Advancing Innovation Roundtable
Unlocking Growth Opportunities for Canada's Innovation Economy
TMX Group is delighted to support and fund the work of the Advancing Innovation Roundtable, an independent working group which will examine ways to increase access to growth capital for companies in Canada's innovation economy. Launching in October 2016, the Roundtable will focus on the scalability issues of Canadian technology and innovation firms caused by insufficient growth funding beyond the initial seed and start-up stages. The Roundtable will deliver a set of actionable recommendations in early 2017 on how to successfully scale globally competitive enterprises in a variety of sectors including technology, clean technology, life sciences and advanced manufacturing.
Roundtable members include prominent senior executives from the Canadian capital formation and investment communities, including pension plan groups, banks, endowments, venture capital firms and private equity funds. The Roundtable is be chaired by Salil Munjal, General Partner at Yaletown Partners, a leading private investment firm focused on financing growth-stage technology companies. Earlier in his career, Mr. Munjal was President & COO of Leitch Technology Corporation, a TSX-listed company that he helped grow to over a thousand employees in six offices globally.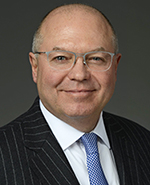 "TMX is focused on powering the development of an innovation economy in Canada. Canadian capital markets are vital to helping entrepreneurs through the crucial start-up phase, but also later in the financing chain as their companies scale up to become market leaders. The Roundtable recommendations will help accelerate the growth of Canadian businesses and better position Canada's economy for high-quality economic development and job creation."
— Lou Eccleston, Chief Executive Officer, TMX Group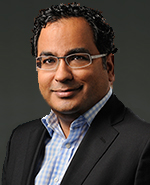 "Where Canada lags behind our global peers is in the development of market-leading technology companies with significant scale. The Roundtable will explore new strategies to increase the supply of growth capital to develop large, next generation companies in Canada. TMX plays a vital role in Canadian capital formation and has a demonstrated history of leadership in driving change. I look forward to collaborating with TMX and leading experts in the Canadian investment community to realize the full potential of Canada's innovation economy companies."
— Salil Munjal, Chair, Advancing Innovation Roundtable
Video Gallery



Salil Munjal, Chairman, Advancing Innovation Roundtable and General Partner, Yaletown Partners

Michael Denham, President and Chief Executive Officer,
Business Development Bank of Canada

Lisa Porlier, Lead (Technology Sector) and Deputy Country Manager,
Russell Reynolds Associates

Salil Munjal , General Partner,
Yaletown Partners
Roundtable Member Biographies