TMX Grapevine
In today's hyper-competitive workplace, investment and trading firms globally need to be able to build analytics to drive faster and more informed decision-making abilities. Time-to-market is everything.

Financial data, while typically well structured, grows at an alarming pace each year, with Canadian markets averaging 80 million quote updates per day and US markets averaging over 300 million quote updates per day. Maintaining this sheer amount of data in an accessible format to perform research or analysis against is often a third, or even half of the challenge. The trade off is most firms siphon off certain data elements, losing valuable granularity and detail along the way.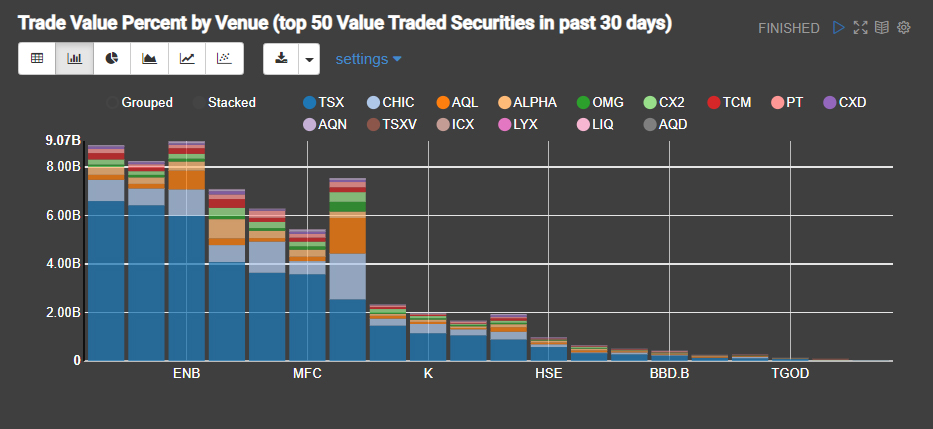 Analytics-as-a-Service
Our core platform, Grapevine, is a managed data and analytics platform enabling clients to leapfrog themselves to building meaningful analytics relevant to their business, without worrying about ongoing data administration or data infrastructure efforts. Clients no longer need to worry about sourcing data, warehousing it, normalizing and cleansing it, or replicating an orderbook - rather they can get started building strategies instantly.

Our multi-asset data sets combine millisecond-granularity from over 200 exchanges globally, and centralize them in our cloud-optimized data lake. Clients are able to access this data lake at fractions of the time and cost of buying it directly and storing it themselves. And because its all hosted in the cloud, we provide the storage and compute necessary to fuel complex queries or apply machine learning at scale.

Explore how TMX Grapevine can help your business:
" TMX Grapevine allowed us to conduct deep market microstructure analytics to prepare the algorithms in the Algorithmic Management System (AMS) for the Canadian market. Their rich data sets enabled us to accelerate our go- to-market development efforts to launch our Canadian and Interlisted trading services. "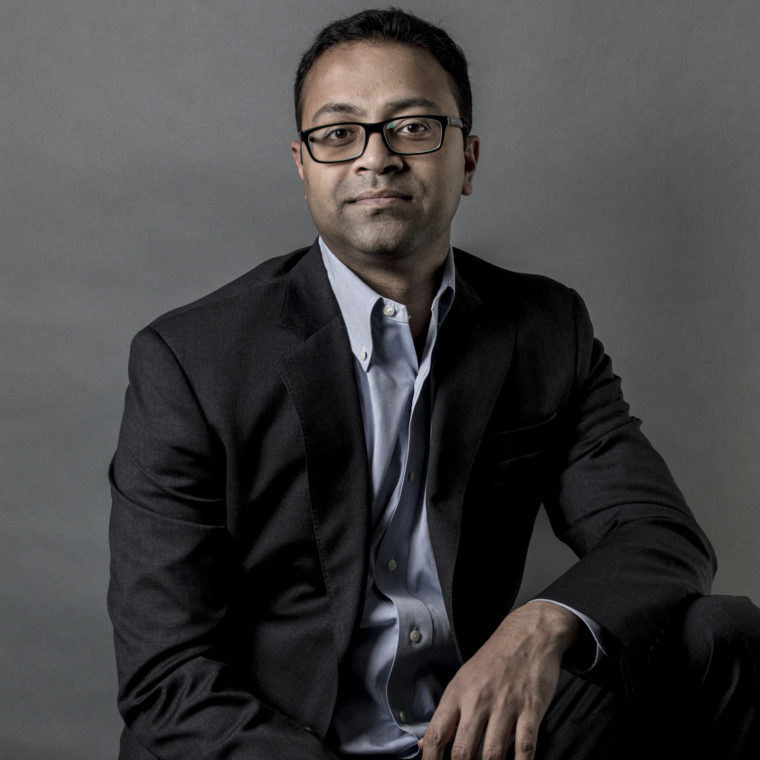 ABHISHEK KUNDU
Senior Managing Director,
Head of Quantitative Analysis,
Clearpool Group
The Challenge
Clearpool Group, a technology provider of holistic electronic trading solutions and an independent agency broker-dealer, recently undertook this challenge. Their electronic trading solutions were already market leading in the US, but expanding to Canada meant learning the differences between Canada's unique market structure and that of the US, understanding how data elements are mapped across almost 15 different venues' market data feeds, and carefully analyzing existing order book dynamics between existing market participants to understand which trading strategies would perform best in the Canadian environment. Accumulating a historic database of granular tick data to support this analysis was fundamental to getting started quickly, but most marketplaces only offered a limited history of 'trial data', with varying degrees of completeness and differences in proprietary formats. Before this data could have even been used to generate analytics and meaningful insights, it would have required heavy data engineering and cleanup efforts.
The Solution
Clearpool Group was able to leverage TMX Grapevine, a platform developed by TMX Global Analytics that is loaded with global marketplace level 2 (full depth of book) equity tick data, to accelerate their journey. This platform came preloaded with market data representing the full consolidated view of Canadian equity trading in a normalized format, while maintaining the accuracy and granularity of capturing every order and trade event required for building sophisticated trading analytics. This allowed Clearpool to focus on building their advanced Transaction Cost Analysis solution and backtesting their strategies without being slowed down with basic data engineering and cleanup work. As a result, TMX observed one of the fastest time-to-market solutions by a new trading participant that we've ever seen.
For more information, check out our Product Sheet.
Speak to a TMX Global Analytics Representative today to get started.
Sign up for a FREE 15 day trial. No credit cards. No commitments.