Jean Desgagné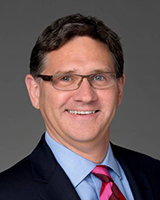 President and CEO, TMX Global Solutions, Insights and Analytics Strategies
Jean Desgagne is President and CEO, TMX Global Solutions, Insights and Analytics Strategies and a member of TMX Group's Executive Committee. He is responsible for implementing and overseeing a cohesive approach to delivering innovative, client-driven technology and data solutions. ​Jean's mandate is to enrich the overall TMX client experience across the capital markets community by providing ready access to market data, benchmark data and analytics products. Jean's team also works in collaboration with each of TMX's business areas to develop and deliver tailored solutions and strategies that benefit the organization at large.
​Prior to this role, Mr. Desgagne led TMX Global Enterprise Services, a shared service organization accountable for Technology, Information Security, Enterprise Risk Management, Integrated Operations, Project Management, Vendor management and Innovation services for TMX that also included oversight of Canada's two systemically important clearing houses.
Mr. Desgagné joined CDS, a wholly-owned subsidiary of TMX Group, as President & CEO in 2013. Prior to that, he was Senior Vice President, Trading Risk Services, at TD Bank, responsible for the independent oversight of valuation, market risk, liquidity and collateral for TD's global trading business. Prior to TD Bank, he held increasingly senior positions at some of Canada's leading financial institutions including Bank of Montreal and Union Bank of Switzerland (Canada) in areas such as treasury operations, technology, trading support and risk management.
Mr. Desgagné is a Chartered Professional Accountant and a graduate of the University of Ottawa. He currently serves on the Board of Governors of Junior Achievement of Central Ontario, and has been active in a number of other community organizations. He is a member of the President's Advisory Council for the University of Ottawa, and Chairs the Deans Advisory Board (Toronto) for the Telfer School of Management. He was awarded the Trudeau Medal by the Telfer School of Management and the Queen's Jubilee Medal in 2002 in recognition of his community service.