Lou Eccleston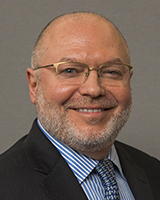 Chief Executive Officer, TMX Group
Lou Eccleston is Chief Executive Officer of TMX Group Limited. He joined TMX Group on November 3, 2014. Mr. Eccleston is a member of the TMX Group Board of Directors; he is also a member of the Board of Directors of several TMX Group subsidiaries, including TSX Inc., TSX Venture Exchange Inc., and Montreal Exchange. Mr. Eccleston has more than 30 years of extensive experience gained in senior leadership roles in the information services, financial technology and capital market services sectors.
Prior to joining TMX Group, he was President, S&P Capital IQ and Chairman of the Board, S&P Dow Jones Indices, which are business lines of McGraw Hill Financial. He was with that organization for six years. While there, Mr. Eccleston was named to the Institutional Investor "Tech 50" in 2012, 2013 and 2014.
Previously, Mr. Eccleston was at Thomson Financial for four years in the roles of President of Global Sales, Marketing & Services and President of the Banking and Brokerage Group. Mr. Eccleston was at Bloomberg LP for 14 years, where he held a number of roles including chief executive of Bloomberg Tradebook for 6 years. He also served as Chairman and CEO of Pivot Inc., a capital market software services company.
Mr. Eccleston earned a BA in Economics from Drew University in Madison, NJ as well as a MBA from La Salle University in Philadelphia, PA.