TMX Grapevine™
Our cloud-native analytics-as-a-service platform
TMX Grapevine Lite
Designed for occasional use, Grapevine Lite provides a pre-built environment with advanced trading-related analytics. Users can access a variety of graphical analytics and explore trends over time or drill into specific securities.
Get Started
TMX Grapevine Explore
Grapevine Explore provides a completely secure environment for users to upload private data and build custom analytics against our 20+ PB of core data and pre-built analytic content sets using SQL/Python/R.
Contact Us
TMX Grapevine Pro
Building upon the capabilities offered in Grapevine Explore, Grapevine Professional allows for the additional benefit of downloading unlimited core content as needed to local devices or servers.
Contact Us
Build powerful analytics faster than ever before
ETF innovation starts here - in Canada
TMX Analytics is the only provider of broker analytics for ETF issuers, and our powerful TMX Grapevine platform that fuels these analytics is the first of its kind - globally.
Scale costs according to your business needs
With TMX Grapevine, you can scale your costs up (or down) and eliminate multiple exchange data licenses, low-value database maintenance and hardware over-investment.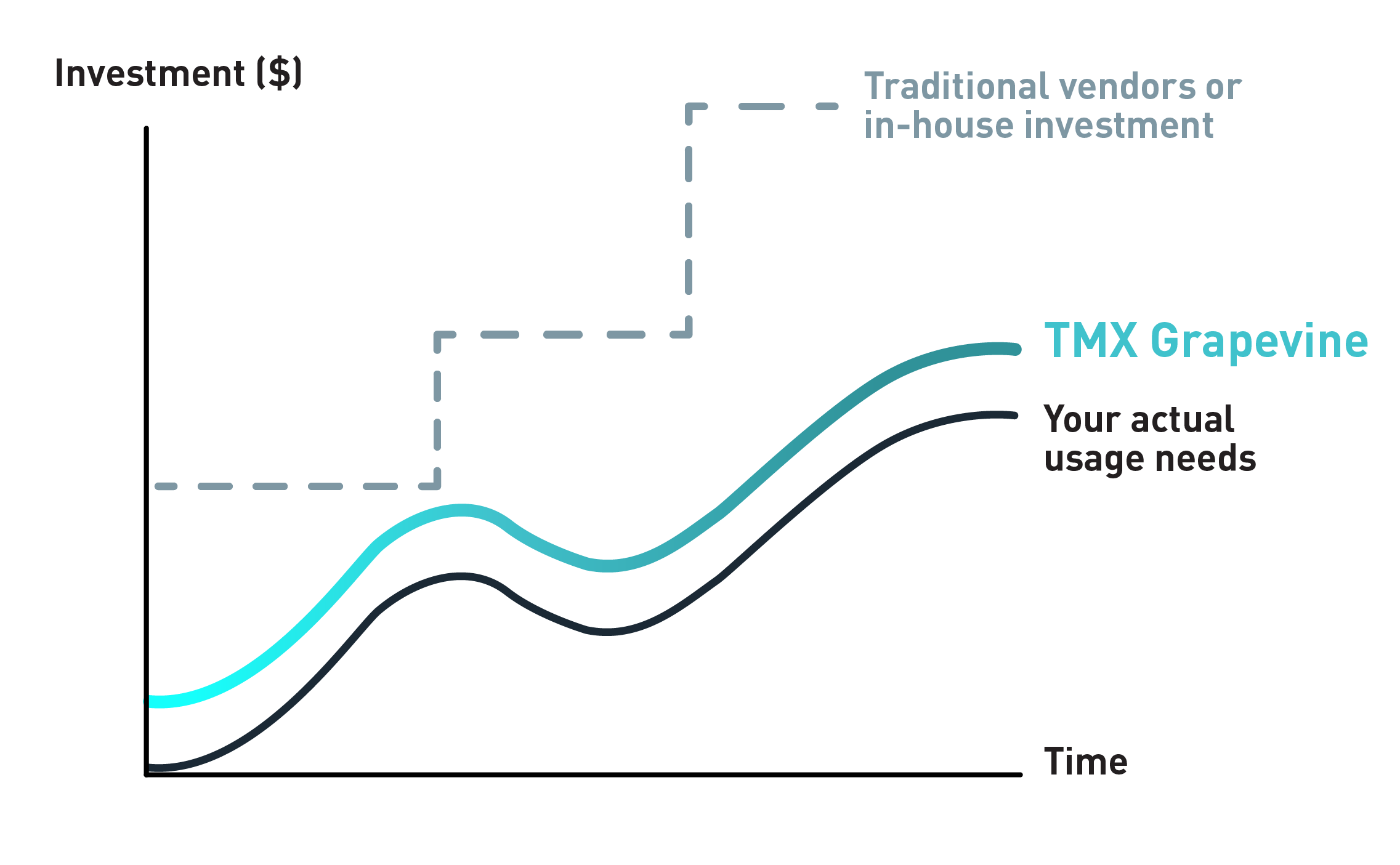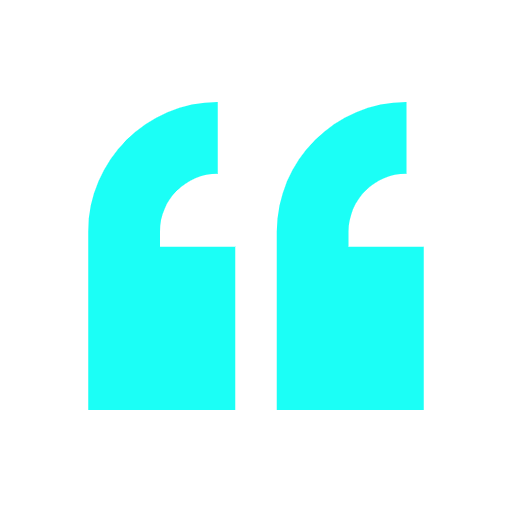 TMX Grapevine's rich data sets enabled us to accelerate our go-to-market development efforts to launch our Canadian and Interlisted trading services.
- ABHISHEK KUNDU, Clearpool Group
TMX Grapevine API
For quick and easy integrations. Pricing may vary.
Essential Analytics for Equities

Designed for trading teams and vendors looking to integrate key trade execution analytics.

Product Tags:

volatility
effective spread
ADV
MOC volume
vwap
dark volume

Essential Analytics for Options & Futures

Designed for investment professionals looking to optimize or hedge their portfolio using Canadian derivatives.

Product Tags:

basis trade on close
price roll volume
implied volatility
put/call ratio

Trades & Quotes Tick Data

Pulling from over 700 million quote and trade related messages per day, this API call returns tick level trades with the corresponding NBBO.

Product Tags:

trade price
buy/sell broker
exchange timestamp
sequence number
nbb
nbo

Equity Intraday Trades

Designed for professionals looking to expand their investment decisions with intraday price movements instead of relying on end-of-day data alone.

Product Tags:

Equity Intraday Quotes

Designed for intraday analysis of order book liquidity at a manageable scale versus using full tick data.

Product Tags:

1 sec best bid
1 sec best offer
1 min best bid
1 min best offer

Corporate Actions & Reference Data

Ensure your security master and analytics remain up to date and accurate for security changes and price impacting corporate action changes.

Product Tags:

dividends
split ratio
consol ratio
delist
is ETF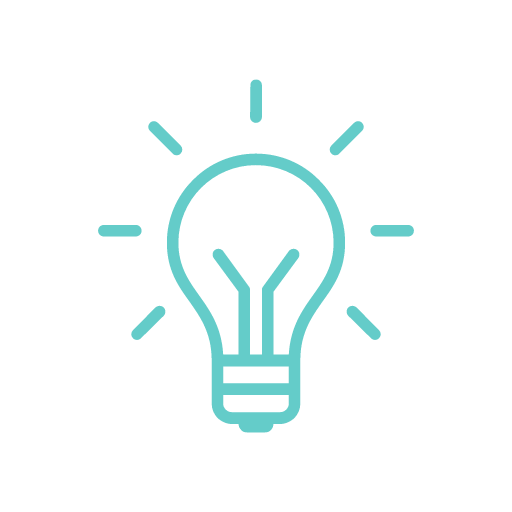 Get started for free.
Try before you commit using our free, limited plan. Scale up when needed.
Leverage our data in your domain
Power visualizations, fuel better business intelligence, showcase your trading edge, feed your product - its all possible with TMX Grapevine API.
ETF Solutions
Designed specifically for ETF product teams
Streamline investment research, portfolio construction and inform better ETF trades with TMX Logicly, the
complete analytics platform for financial advisors, ETF investors and portfolio managers.
Try for Free
Examine quote activity at the top-of-book and at multiple price levels below to understand the on-book liquidity profile of 500+ ETFs by broker.
Get Started
Seamlessly calculate the bid-ask spread of any TSX-listed ETF in accordance with Canadian Securities Administration (CSA) reporting requirements.
Get Started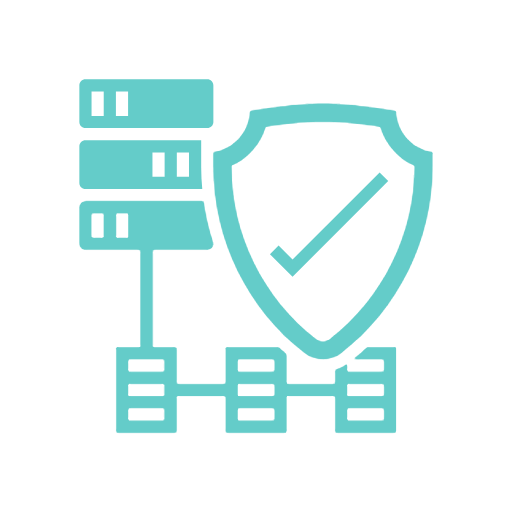 Quality Data
Quality insights begin with the highest quality data inputs - we manage the warehousing, maintenance and exchange licencing associated with our global data lake.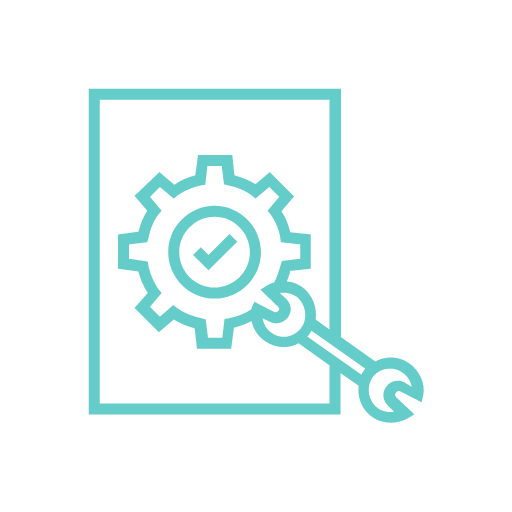 Ease of Access
You choose how to interact with the data and derived analytics: use one of our pre-built apps, seamless API, or SQL/Python/R queries through our TMX notebook environement.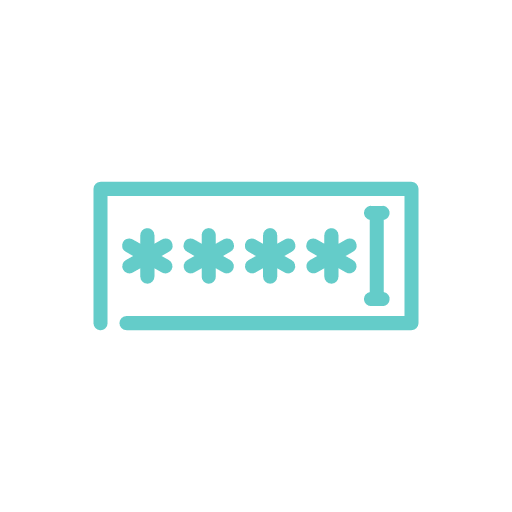 Custom Insights
Run any query at scale. Test and prove your hypothesis quickly and cost effictively. Protect your ideas in your private sandbox, while getting the answers you're looking for.
Better analytics. Better decisions.