TMX POV - The Importance of Looking Beyond the Largest Companies in Canada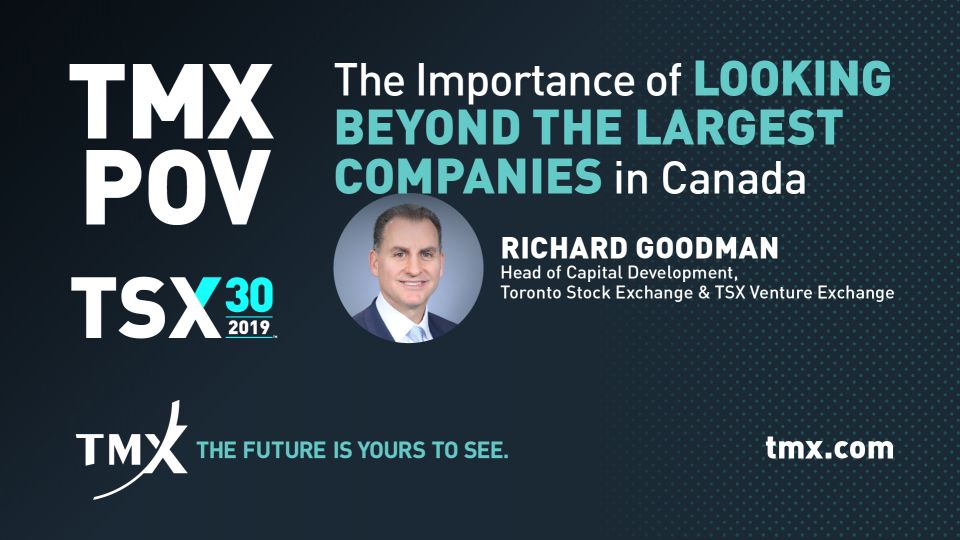 Toronto Stock Exchange (TSX) announced our inaugural TSX30, a ranking of the 30 top-performing TSX stocks over a three-year period based on dividend-adjusted share price appreciation. TSX30 tells an important story; there is value in looking at the performance of small and mid-cap companies across TSX.
With TSX30, we set out to create an annual flagship recognition program for TSX's top performers to provide insights into the broad market trends that have been driving the best returns for investors.
When you look at the rankings, you will find some familiar names, as well as some success stories that may have flown under-the-radar — it's worth noting that more than half of the companies recognized on the TSX30 are not included in major indices.
Diversification of the Canadian Capital Markets
The list of 2019 winners features both newer and long-time listed companies across a wide range of sectors that highlight both the power and the diversity of investment opportunities on TSX.
It's no secret that the Canadian capital markets are going through a period of diversification. If you were to look at TSX30 rankings over the last fifteen years, the lists would paint a different picture. "Mining Stocks Prevail" may have been the headline in the mid-to-late 2000's, followed by years dominated by stories around technology companies.
This year, we are pleased that the inaugural TSX30 includes a combination of high-growth companies in traditional areas of strength like natural resources and consumer & industrial products, as well as newly defined sectors like cannabis and clean technology (11 technology & life sciences issuers in the TSX30 saw an average 3-year share price performance of 490%).
Looking at TSX with a Critical Eye
329% is the average 3-year share price performance of the 2019 TSX30. The impact of having just one or two of these high-growth companies in a portfolio would be substantial for the average investor. What's interesting is that these high-growth companies are not limited to the multi-billion dollar names that may come to mind; some are smaller, mid-cap companies that started under C$100-million in quoted market value and grew substantially over the past years.
Taking a closer look at the list, given the diversity of TSX in 2019, it's worth noting that there are eight mining companies included on the TSX30. This may come as a surprise given this is a period seen as a bear market for the sector. However, these global mining companies — from Canada, the UK and Colombia-had an average 3-year share price performance of 302%.
As the Canadian capital markets continue to diversify, opportunities will be missed by passive investors. By diving into these trends and utilizing programs like the TSX30 and the TSX Venture 50, investors can find opportunities for portfolio diversification.
This ranking highlights the potential for investment around TSX growth companies, and while their sectors and size may vary (the smallest market capitalization is C$250-million, and the largest is C$49-billion), the results are the same; small and mid-cap TSX-listed companies present compelling opportunities for Canadian and international investors.
---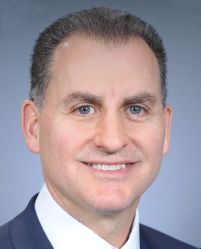 Head of Capital Development at TMX Group
Follow Richard on
LinkedIn
---
This article is provided for information purposes only, is not intended to provide any type of advice. This article is not an endorsement or recommendation of any securities or industry referenced herein. Views, comments or opinions expressed in this article are those of their respective contributors only, and are not necessarily endorsed by TMX Group Limited, any of its affiliates or their respective management or employees.